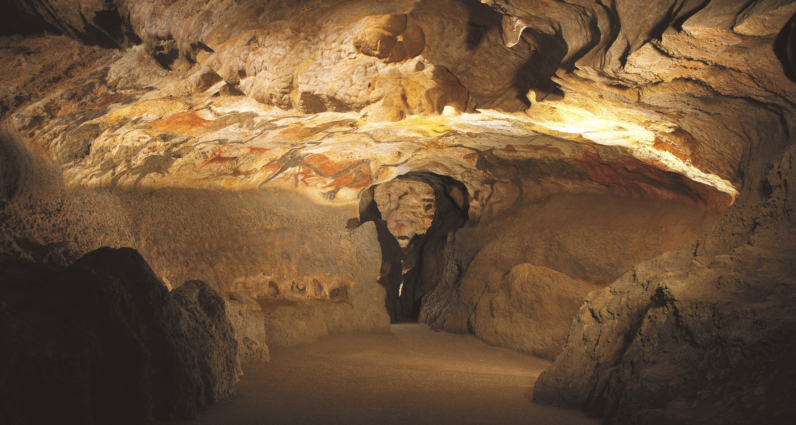 The International Center of Parietal Art Lascaux IV
The General Council entrusted AAB with the realization of the geological part of the reproduction of the whole of the original cave.
The entire project, which covers an area of 8,500 m², incorporates this facsimile of 1,500 m² of walls and ceilings, of which 1,000 m² have been entrusted to us.
A year of study and preparation, and nearly a year of construction on the site, were necessary to reproduce the exact relief, geology and colors of the walls and ceilings.
Opening December 2016