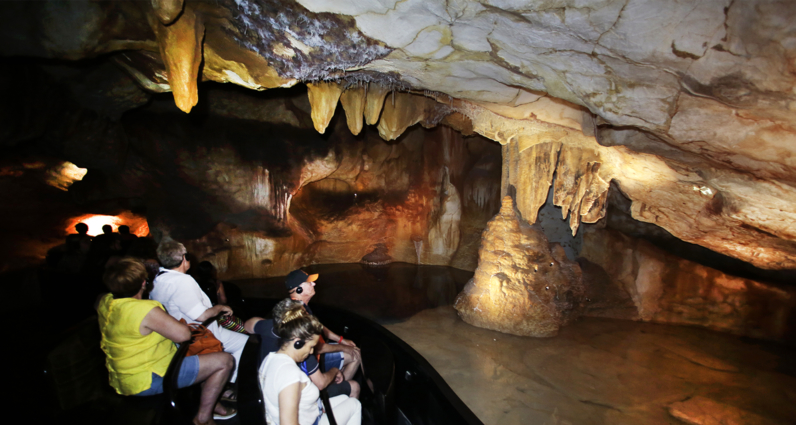 Cosquer Mediterranean
AAB participated in the restitution of the Cosquer Cave and its interpretation center in the Villa Mediterranean building in Marseille.
The complete project includes 3,500m² of spray concrete, 400 ml of speleothems, and decorative cladding for the boarding and unboarding station.
A year of study and preparation in our workshops, followed by almost 10 months of construction on site, were needed to reproduce the exact relief, geology, colours of the walls and ceilings, speleothems, basins, and decoration of the boarding station and the entrance and exit tunnel.
Opening June 2022